I have a widget saved from my old phone, and it was working fine on my new one. I restarted the phone and suddenly it reverted to the "click to setup" widget and no matter what I do I get an error message and nothing loads.
I reinstalled the app and I have the pro version.
This is a screenshot of the error message.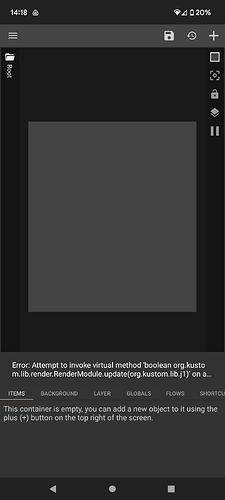 Edit: I'm on a Google pixel 6